Cairo is the largest metropolis on the African continent with a population of 16 million. The Egyptians refer to their capital city as the "Mother of the world" (Um Al Dunya). Cairo is a city of choreographed chaos and hypnotizing charm. Founded 1,000 years ago, it's the political, economic, and cultural heart of Egypt. Straddling the banks of the River Nile in the far north of the country, the city wears its history on its sleeve.
There are lots to see and do here, from the Babylon Fortress and roman tower ruins built in 100 AD to the resplendent mosques and mausoleums like the Al-Azhar mosque built at the pinnacle of the Islamic empire.
Pyramids of Giza
On the southwestern edge of the city are the pyramids of Giza the oldest structures of all, dating back to the days of the Pharaohs. Guarded by the Sphinx and hordes of camel drivers, the pyramids tower over Cairo's urban sprawl and the desert beyond.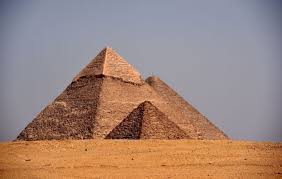 Egypt Museum
The Egypt Museum at Tahrir Square houses the world's greatest collection of Egyptian antiquities. It is a great place to experience the legendary treasures of ancient history. In 1857, the French antiquity scientist Auguste Mariette founded what still remains to this day the world's greatest and most important collection of ancient Egyptian art. This impressive museum contains more than a hundred and twenty thousand different objects from approximately 4,500 years of Egyptian history.
Because the belief in life after death played a highly important role in the religion of the ancient Egyptians, the tombs of the dead Pharaohs were adorned with beautiful objects. The fast wealth of ancient Egypt's royal families and dynasties is clearly visible in the magnificent and abundant use of gold. The museum contains work from all the great cultural epochs of Egypt from the Three Kingdoms to Ptolemaic Roman times.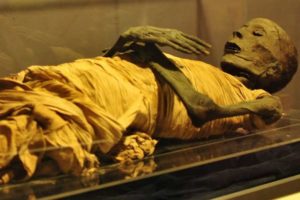 Al-Azhar Park
Unlike much of the rest of Cairo Al-Azhar Park combines inspired architecture and thoughtful urban planning. The park opened in 2005 and is a gift to the city from the Aga Khan. Its fountains and water channels reference classical Islamic gardens and are a great place to cool off on a summer day.
Khan El-Khalili
The city's commercial instinct reigns supreme in the souks where bargaining is part of everyday life. Jaded travelers often dismiss Khan El-Khalili is a tourist trap but Islamic Cairo's great Bazaar is still a fine place to haggle for souvenirs and semi-precious stones.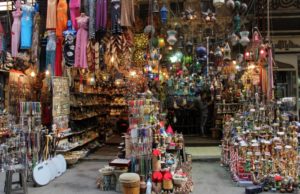 El Fishawy Coffee House
Stop by El Fishawy coffee house to smoke a shisha, the bubbling water pipe that is as essential to life in Egypt as the Nile itself. Established in 1773, the coffeehouse is one of the oldest and most celebrated in the city.