In the heart of Brazil is the country's capital, an example of futuristic urban planning. Brasilia has its city center shaped like a bird in flight as it is designed to be viewed from above. With its cutting-edge architecture, Brasilia is an example of innovative designs and new beginnings. It was built from the ground up as Brazil's new capital and it is this nation's pathway to the future. It took president Kubitschek only five years to transform this central plateau into an urban utopia. This achievement made him the country's hero.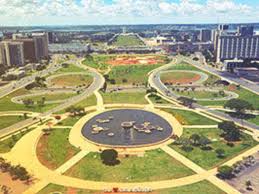 With its symmetrical layout, its abstract shapes, and its curving lines, Brasilia is a giant work of installation art. This city is shaped around the Praca dos Tres Poderes wide open space. Admire the facade of the seat of government, the Planalto Palace. It is a perfect example of Modernism that was designed by Oscar Niemeyer. He was a prolific Brazilian architect who dreamt up many of this new city's elegant buildings. Many of his designs seem to balance delicately on the earth surface as he loved free-flowing structures. This resulted in exciting and functional buildings.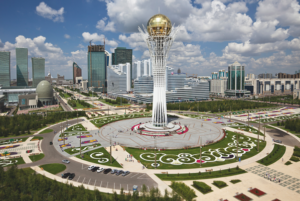 From the city's layout to the official building's architecture, you will find harmony in every of the city's element. The avenues of the Monumental Axis run parallel but this space is filled with many contrasting shapes such as an abstract painting on a black canvas. Niemeyer's creations energy comes right through the Itamaraty Palace, flows past the National Museum, and pours out of the Ministry of Justice.
If you squint your eyes, you will see as this energy spiral upwards in the halls of the National Theater. It also ignites the pride in the Pantheon of the Fatherland and Freedom. You will see how the TV Tower creates a perfect counterpoint for the bowl and the twin towers of the National Congress. And the shape of the Metropolitan Cathedral stands in stark contrast to the National Museum. It is easy to see why Niemeyer received many architecture awards for his heavenly designs.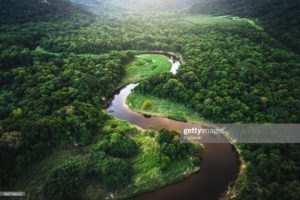 This bustling city has a population of about 2.8 million people and it is smart to make your way around by rental car or taxi. Dom Bosco sanctuary is a great place to escape the crowds. Bosco was an Italian saint who predicted this area would play a critical part in this country's "New World". Oscar Niemeyer dedicated much of his life to designing imaginative works that now occupies Brasilia's vast exhibition space. A visit to this city is like paying homage to his legacies.