Laid back atmosphere, cuisine, and architecture make this beach town a lovely place to discover. Today, the famous crab market is the most fascinating thing about Kep. Cambodia has one of the greatest attractions in the world with the famous Angkor temples and Siem Reap that were built here between the ninth and fifteenth centuries.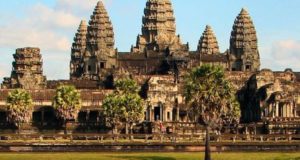 Covering about 4,000 sq km, the Angkor Archeological Park is a UNESCO World Heritage Site and is home to scores of gateways, bridges, canals, and temples. Angkor Wat is the most famous temple here. It was built in the early twelfth century and it receives millions of visitors yearly. It is truly an incredible site and the best time to see it is at dawn before the crowds arrive. Other temples in this park include Ta Prohm temple and Bayon Temple. With so much to see, you may need up to two days here.
In the past, people thought it was only the temples in Siem Reap Cambodia have to offer but things are changing now. There are many wonderful pre-Angkorian and Angkorian temples to see such as at Banteay Chhmar, Preah Vihear, and Sambor Prei Kuk.
If you want to get off the beaten track on a private adventure, you can head to Phnom Kulem, also known as the Sacred Mountains. You can visit the local village, waterfalls or trek through the jungle to find fascinating and remote temples deep in the jungle. You can stay in an amazing camp here and have a night of glamping amongst nature.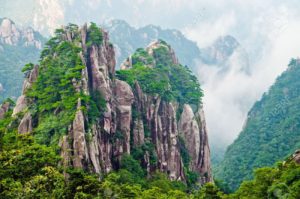 Phnom Penh is the capital of Cambodia. This city is an interesting place that deserves exploring for a day or two. It sits at the confluence of the Mekong Rivers and Tonle Sap and is packed with great bars and restaurants. Wat Phnom is another great place you should visit while you are here. It is the first Pagoda in the city. The town's busy market and the old French market and the old French Quarter are other interesting places too. Raffles Hotel is the most famous hotel here and a great place to stay.
To the south of Phnom Penh is Kep. Kep was known as Kep-Sur-Met under French rule and it is the most prestigious beach town in Cambodia. It was established in 1908 and was once a thriving resort for the colonial masters. The
For more adventure and trekking activities, head to the Cardamon Mountains. Almost three decades after Khmer Rouge and Pol Pot tore this country apart, Cambodia is gradually emerging as one of the most exciting travel destinations in Southeast Asia.